Leadership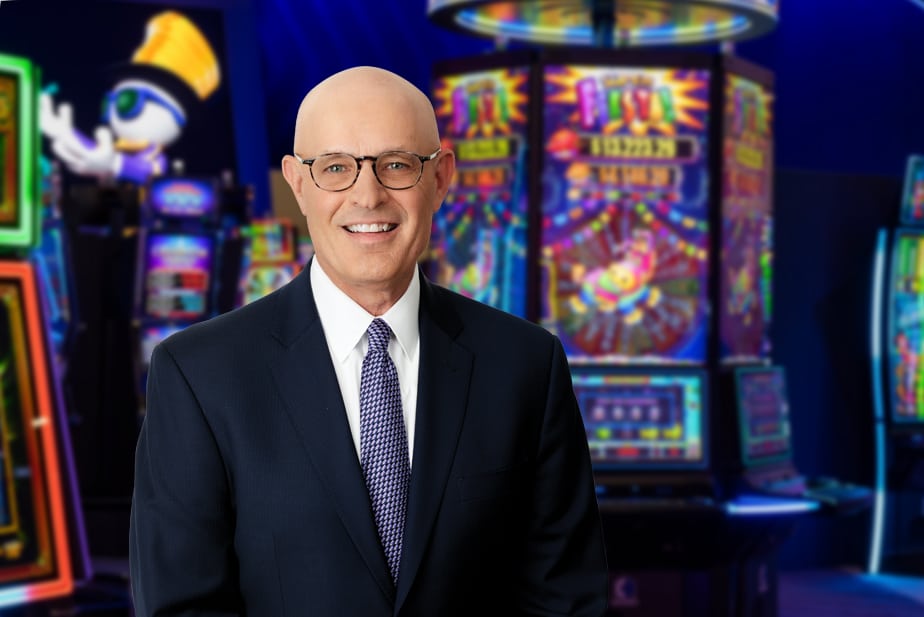 Randy L. Taylor
President and Chief Executive Officer
Randy L. Taylor became Chief Executive Officer on April 1, 2022, having previously served as the Company's President and Chief Operating Officer, the Company's Executive Vice President, Chief Financial Officer and Treasurer since March 2014. Randy started with the Company in November 2011 as Senior Vice President and Controller.
Before joining Everi, Randy worked at Citadel Broadcasting Corporation for 10 years in an assortment of finance roles, including Chief Financial Officer and Principal Financial Accounting Officer.
Randy also worked in a variety of finance positions in the gaming industry with Showboat, Inc, Aladdin Gaming, LLC and Bally Technologies starting in late 1994.
Although a native of Nevada, Randy received a Bachelor of Science in Accounting from the University of Denver and began his career in public accounting with KPMG in Denver Colorado in July 1984. He returned to Nevada in November 1990 with KPMG and began serving gaming and non-gaming clients.
Mark F. Labay
Executive Vice President, Chief Financial Officer, and Treasurer
Mark F. Labay has served as our Executive Vice President, Chief Financial Officer and Treasurer since April 1, 2020, having previously served as the Company's Senior Vice President, Finance and Investor relations since April 2014. During his tenure at Everi, Mark has held several senior level positions in the areas of Operations, Strategic Development and was our Vice President of Finance and Controller from 2002- 2008.
Mark graduated with honors from the University of Florida with a bachelor's degree in accounting and a master's in accounting.
He is a member of the American Institute of Certified Public Accountants and a member of the Nevada Society of Certified Public Accountants.
Kate C. Lowenhar-Fisher
Executive Vice President, Chief Legal Officer – General Counsel, and Corporate Secretary
A leading Nevada gaming attorney with a global reputation, Kate Lowenhar-Fisher brings extensive gaming regulatory experience to Everi. Kate has spent more than 18 years in private practice counseling many of the world's premier gaming companies on regulatory issues in connection with mergers and acquisitions, corporate restructuring, reorganizations and financings. Prior to joining Everi, Kate was an Equity Member in the Las Vegas office of Dickinson Wright PLLC, where she chaired the firm's Gaming & Hospitality Practice Group. During her time at Dickinson Wright, she was a member of the legal team that wrote the definitive book on casino gaming law in the United States, having co-authored the 2016–2020 editions of the LexisNexis publication "Gaming Law and Practice." Prior to joining Dickinson Wright, Ms. Lowenhar-Fisher served as a shareholder at Brownstein Hyatt Farber Schreck, LLP, where she specialized in gaming law and commercial transactions. Kate is ranked in both Chambers and Best Lawyers in America for gaming law and is the go-to gaming resource for major media outlets.
Kate is a member of the International Association of Gaming Advisors and the International Masters of Gaming Law.
Kate is also deeply committed to the community. She serves as a director of Nevada PEP and as Chairman of the Board of the Grant a Gift Autism Foundation and the Ackerman Center.
She holds a B.A. in International Relations from Stanford University, a J.D. from the Emory University School of Law and is admitted to the bar in both Nevada and California.
Dan Ciccarelli
Executive Vice-President and Chief Information Officer
Chief Information Officer, Dan Ciccarelli recently joined Everi after a 25 year career in the Financial Services industry.  He previously held a Senior Vice President, Technology Director role overseeing large scale enterprise payment transformation and designing strategic platforms for Wells Fargo Bank.
Throughout his career Dan has been on the leading edge of technology engagement for innovation and next-generation initiatives. He has vast experience orchestrating payment network integrations, implementing complex technology infrastructures and delivering value add services for bank customers. Dan has a passion for payments with a focus on data driven results.
During his time in financial services Dan led many of the core aspects of banking and payments industry value chain preparing him to lead gaming and payments technology.
Dan holds a B.A.in Global Logistics Management and an M.S. in Information Management from Arizona State University's W.P. Carey School of Business.
Dean A. Ehrlich
Executive Vice President and Games Business Leader
Dean Ehrlich brings decades of experience as a proven leader in the gaming industry to his role as Everi's Executive Vice President, Games Business Leader. Dean has dedicated his entire professional career to the gaming industry, and this expansive background has more than prepared him to lead the Games business, including oversight of the product development, manufacturing and supply chain, along with all other gaming operations.
Prior to joining Everi, Dean had a long career at WMS Industries, which was acquired by Scientific Games in 2013, and was most recently Senior Vice President of Global Gaming Operations. During his 12 years, he also served as Vice President of North American Sales and Executive Director of Product Management. Previously, Dean spent 9 years at Anchor Gaming in multiple leadership roles, most recently as General Manager for the proprietary games division.
Dean holds a Bachelor of Arts degree from San Diego State University.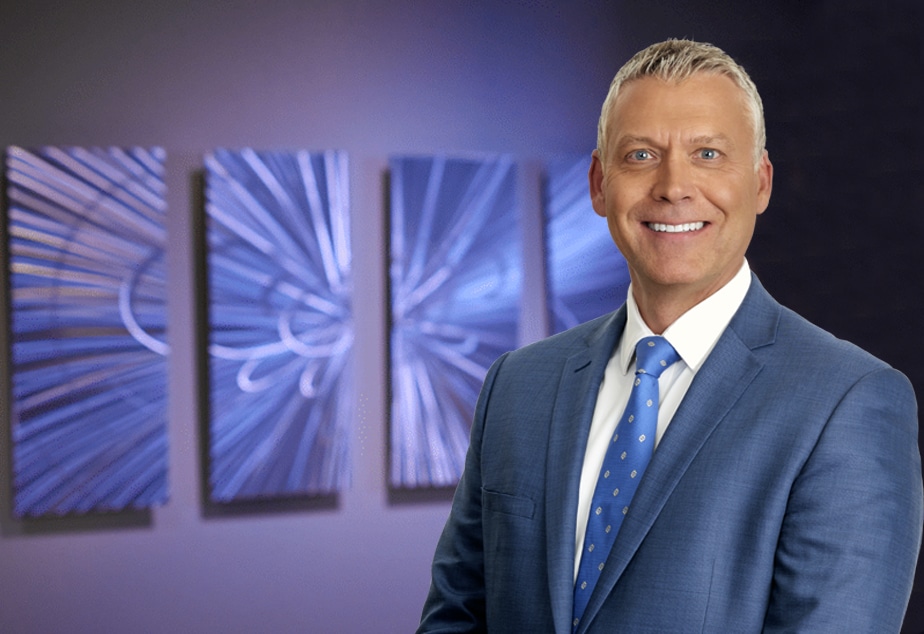 Darren D. A. Simmons
Executive Vice President and FinTech Business Leader
Darren Simmons' career spans 25 years with deep experience in financial services, gaming, business development, and professional sports with a proven track record of building and leading successful teams. As Executive Vice President and FinTech Business Leader at Everi, Darren is responsible for managing the profitability of the FinTech business and leading product management, product innovation, operations, and sales support.
For the past 12 years, Darren has served in a variety of senior management roles at Everi where he has been a key player in the expansion of the FinTech product portfolio and growth of the business. He directed Everi's successful implementation of Europay, Mastercard and Visa (EMV) chip signature for ATM devices and other strategic product developments for customers worldwide.
Prior to Everi, Darren served as Director of Corporate Sales for First Data Corporation, a multibillion dollar financial services company, and as Manager of Corporate Sponsorships for the professional ice hockey team Edmonton Oilers.
Darren earned his bachelor's degree from the University of Alberta in Edmonton.
David J. Lucchese
Executive Vice President Sales and Marketing
David Lucchese is a proven gaming industry veteran with more than 30 years' experience in the gaming and financial services industries. Dave joined the company in 2010 as Executive Vice President of Sales and has served in a variety of senior executive roles including Executive Vice President of Client Services supporting the combination of Global Cash Access, Inc. and Multimedia Games (MGAM) in 2014 and then as Executive Vice President of Games for this newly-acquired Games division from 2014 to 2017. Most recently, Dave was our Executive Vice President, Digital and Interactive Business Leader to lead the strategy and development of the company's Interactive Division before moving into the role of Executive Vice President, Sales and Marketing in April 2020 to drive our spirit of innovation, operational efficiency and high customer integrity throughout his organization and the Company.
Before Everi, David spent 25 years in sales positions at Bally Technologies, Inc., Aristocrat Technologies, Inc., and Casino Data Systems. At each stop, David served in various sales leadership roles. His first position in the gaming industry — as a Sales Account Executive — was in 1989 with Bally Gaming.
David earned a Bachelor of Science in Marketing and Management from Indiana University.
Timothy B. Richards
Executive Vice-President, Strategy and Digital Gaming
Tim Richards, Executive Vice-President, Strategy and Digital Gaming, at Everi, has been a proven thought leader at Everi since 2011. He has a distinguished ability to launch new and innovative products, and an expert knowledge of the gaming industry. In his nine-year tenure with Everi, Richards has held several executive positions including SVP and Chief Product Strategy Officer, SVP of Payment Innovations, SVP of Product Development, and GM/SVP Interactive Solutions.
With over 25-years of professional experience in gaming technology, from product innovation to marketing and other executive roles, Tim brings a dynamic perspective to payments and gaming. He has previously served in leadership roles with Interblock, IGT, Progressive Gaming International, and Gaming Systems International. He earned a Bachelor of Science degree in Hotel Administration from UNLV.