CashClub Wallet®
A safer, secure way to pay, when you play.
With our industry leading software and services solutions in payments, Everi empowers casino operators to successfully deliver on all aspects of the emerging mobile ecosystem, including funding at an ATM or the gaming device, and payments at point of sale devices – a true cashless experience, all while still providing customers with multiple options to access funds while on the casino floor.
With privacy and security built into every transaction, Everi's CashClub Wallet software now provides customers another option to fund their gaming experience. Store credit and debit cards and fund quickly and easily by using our mobile, cashless offering. Everi's CashClub Wallet software can also be used to fund retail, online, hotel and food/beverage to pay at checkout.
As a valued payments partner, all deposits with Everi's CashClub Wallet service are backed by FDIC institutions and allows customers to store credit/debit cards in one central, secure location. By offering software and service solutions that align with your operational needs, Everi helps to enhance the overall customer experience and reach more players by providing alternatives to a traditional cash option. Everi can provide you a frictionless payment experience with the true omni-channel payments solutions – whether it's on the casino floor, sports betting, mobile, or retail.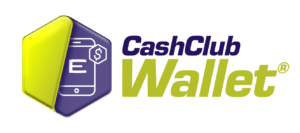 Key Benefits include:
Supports a variety of funding options (credit/debit, ACH, E-Check)

Allows you to securely store credit and debit cards

Increases revenues while lowering cash costs

Seamless experience from mobile/app to gaming device

End to end credit and fraud mitigation solution within the wallet

Assist with KYC and reporting for regulatory needs

Integrates with other Everi FinTech platforms and services, such as AML, Loyalty Promo and Enrollment kiosks, and Tax Forms

Integrates with Everi's Vi™ for on-property mobile gaming.